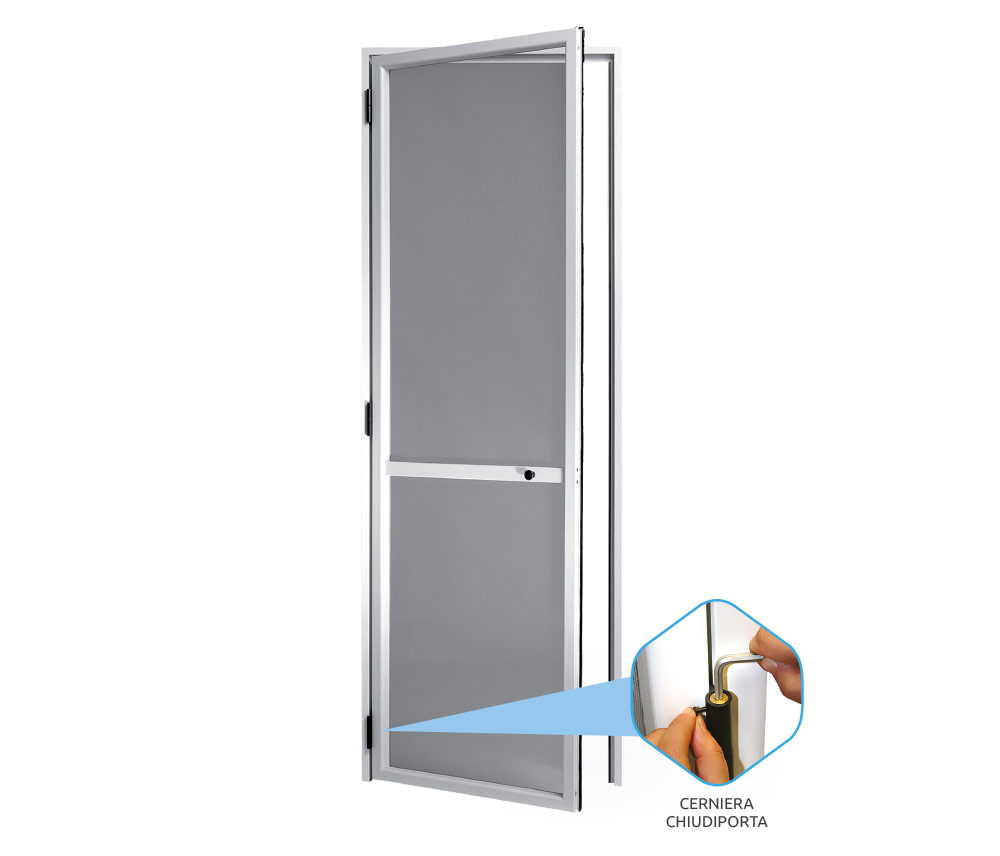 COLORS
DESCRIPTION
The flyscreen America has a swinging door and usually a brown aluminium net. On request you can obtain the net also in natural color (Aluminium), in fiber or also in stainless steel 18/16.
America is above of all ideal for patio doors, veranda doors, glass doors or restaurant kitchens, as well as for every other room with a frequent passage because the closure is guaranteed by a magnet. It also available with multiple doors (up to 4 doors available).
There are various opening options you can choose in case you would like to order a multiple door flyscreen. Based on your personal needs, you need to indicate in detail the selected option (Version A - R; please check technical product sheet).
The flyscreen America with swinging door has light, but robust profiles so that the efficiency and the power of resistance are guaranteed. It can be ordered by measure or as a Kit (single door or two door) or even as bars with assembly accessories.
Available options include also the recoil brake "Adagio".
---