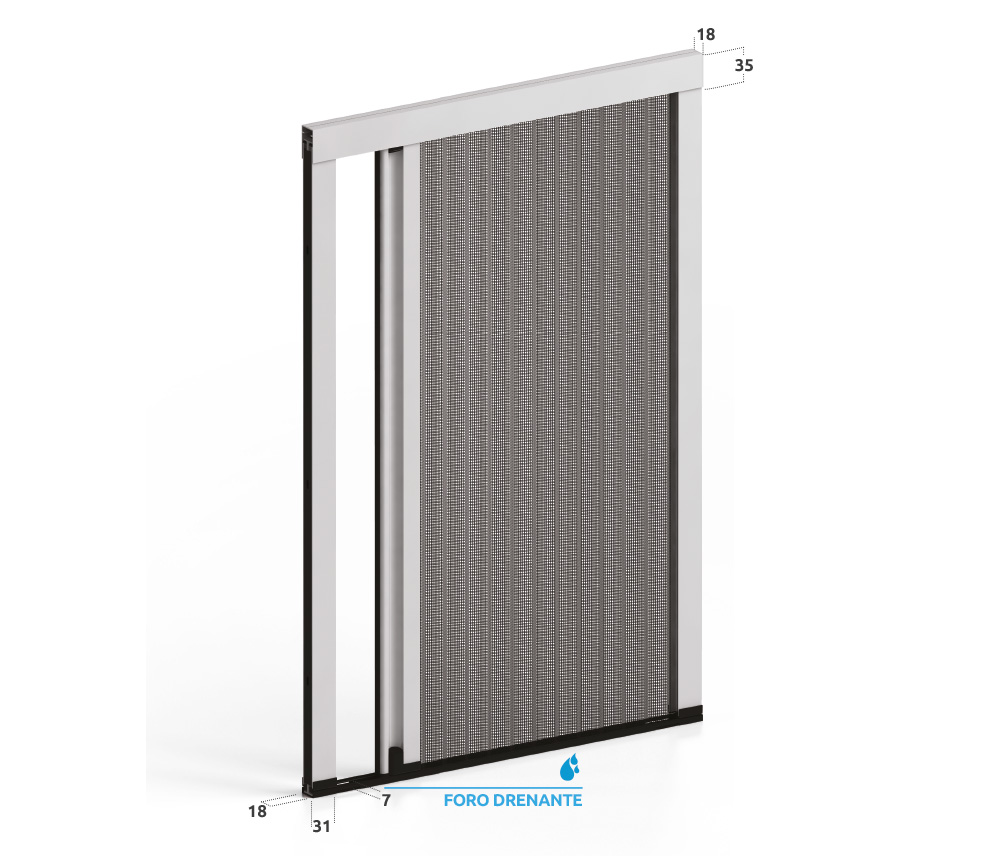 COLORS
DESCRIPTION
The18 mm lateral Flyscreen with Polypropylene net, is the ideal solution to apply in small rooms, as the overall dimensions are really small.
This product has been developed to fulfill high requirements as it can be installed in places where other flyscreens have not enough installation space at their disposal.
The pleated net has an innovative design and a fluent, quiet, horizontal course. It is available in the standard color black, but also in various other colors.
The overall dimension of the 18 mm lateral flyscreen is mimimized and the special cord system with controlled movement allows to stop the flyscreen in every position. The rails and the other components are completely made of aluminium and are available in various colors, also in natural wood look. The bottom rail has an height of only 7 mm and guarantees therefore an easy passage, even with glass doors, which are used frequently. It doesn't represent any obstacle for example for strollers or for wheelchairs. Single door or two-door available. The 18 mm lateral flyscreen is due to the cord reinforcement safe and windproof.
---